WELCOME
I am passionate about finding new ways to apply human-centered design in mechanical engineering, and I seek to improve quality of life in all my projects, helping those around me with engineering. At MIT, I am designing a robotic hand for use around the home, with potential application for prostheses.
NOTABLE PROJECTS
Click on a project for more information.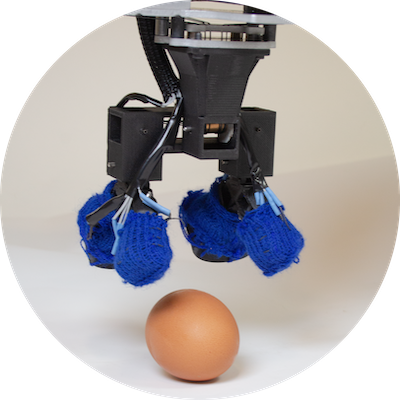 suitX Exoskeletons
I designed exoskeletons, prototyping, user testing, and stress testing (both physical and using SolidWorks FEA) for various R&D projects at suitX, an exoskeleton startup founded by UC Berkeley's Professor Kazerooni.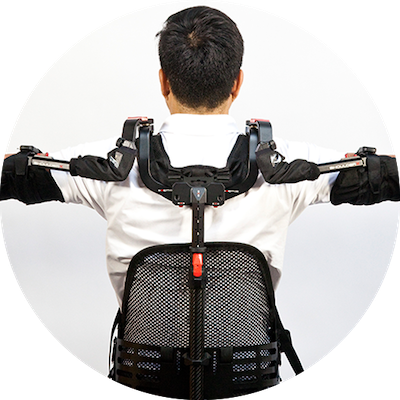 Mechanical Tetraplegic Gripper Device
I designed, modeled and built a mechanical gripper for a tetraplegic user through the EnableTech Club. I redesigned the device in my Global Product Development Class to be more user friendly, mass-producible, and reliable.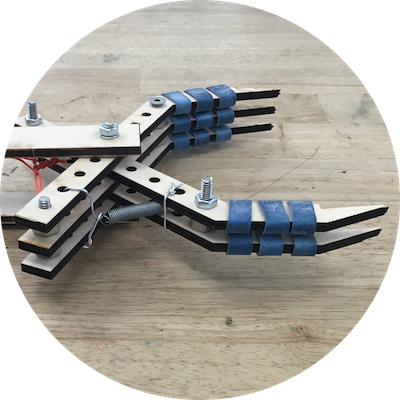 Speed Bike, Human Powered Vehicles Club
I led the overall bike design and manufacturing in a team of twenty-five in the Human Powered Vehicles Club and specialized in the frame design, performing FEA analysis to ensure its safety. The vehicle will compete in the IHPVA World Human-Powered Speed Challenge in September 2020.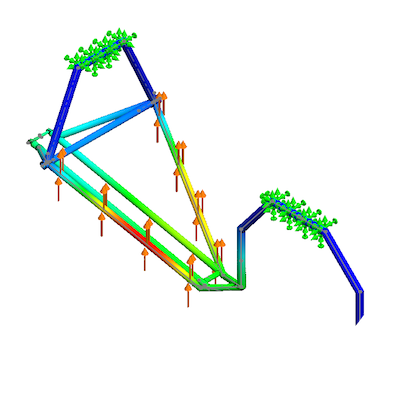 Delta-Leaning Tricycle, Human Powered Vehicles Club
I performed aerodynamic design and analysis to build a recumbent delta-leaning tricycle in the Human Powered Vehicles Club that I now lead at UC Berkeley. The bike took 3rd place at the American Society of Mechanical Engineers E-Fest West Human Powered Vehicle Challenge.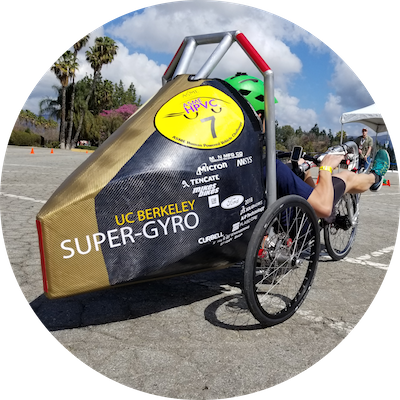 Tensegrity Search-and-Rescue Robot, BEST Lab
I designed frictionless end caps at the BEST Lab for a 6-bar spherical tensegrity robot intended for use as a search and rescue robot.
EXPERIENCE
My resume and CV contain more information, but here are some highlights…
AWARDS
NSF GFRP Honorable Mention
MIT Folger Fellow
Dean's Honors List Spring 2019, College of Engineering
(semester GPA in the top 10 percent of all College of Engineering undergraduates)
Finalist, 2017 Collegiate Poster & Rapid Fire Competition, Society of Women Engineers
Committee Member of the Month (March 2017), Society of Women Engineers
ABOUT ME
I'm a second-year graduate student at MIT who cares about connecting with the community in as many ways as possible. Besides my industry experience and academic lab engineering projects, I've created countless laser-cut presents for my friends and family. I enjoy learning languages and speak some French, German, and Serbo-Croatian. When I'm not working on my latest design project, you can find me swing dancing, baking bread, hiking, biking, or swimming.